Engagement Shoots
I thought I would write a little blog on Engagement Shoots to answer the most common questions that I tend to receive when a session is being booked. I hope this helps! If you have any further questions just get in touch, I would love to hear from you

What type of Engagement Shoot would you like?
Would you prefer a traditional, romantic Engagement Shoot, a shoot in a certain location which is special and means something to you both, or maybe something a bit more quirky that shows off your personalities to the max (think powder paint fights, props and zombies!)? There are so many options and ways to make it personal to YOU, and I would love to help with any style of shoot that you have in mind, just get in touch to discuss your ideas.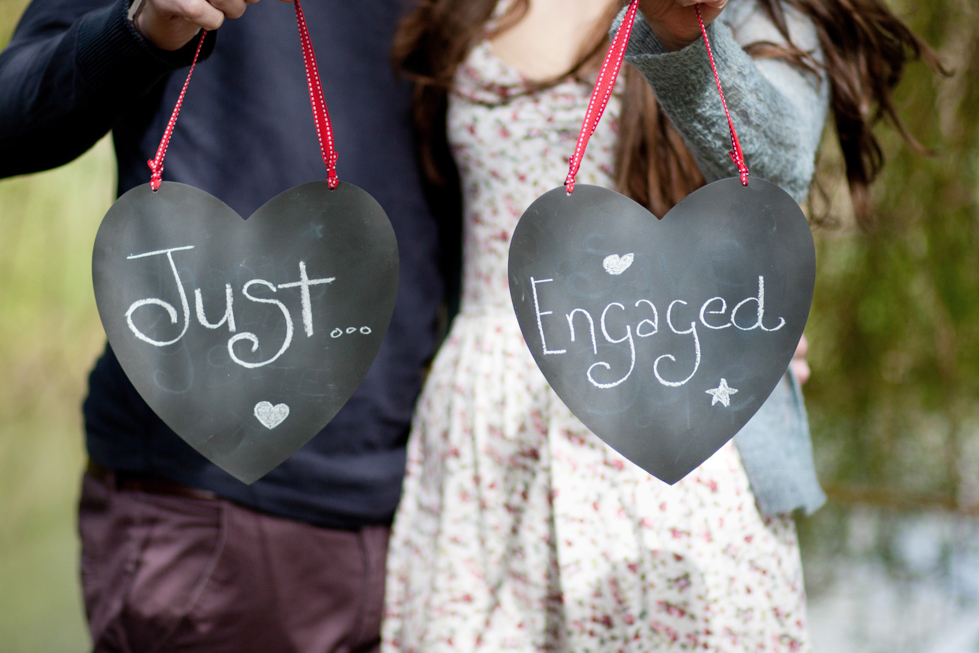 What do I wear?
I often have people ask me what they should wear when they have their Engagement Shoot. My answer is always the same, something that you feel comfortable in that makes you feel good!
The biggest advice I could give is to wear comfortable shoes, we may be standing/walking for a while so this is very important.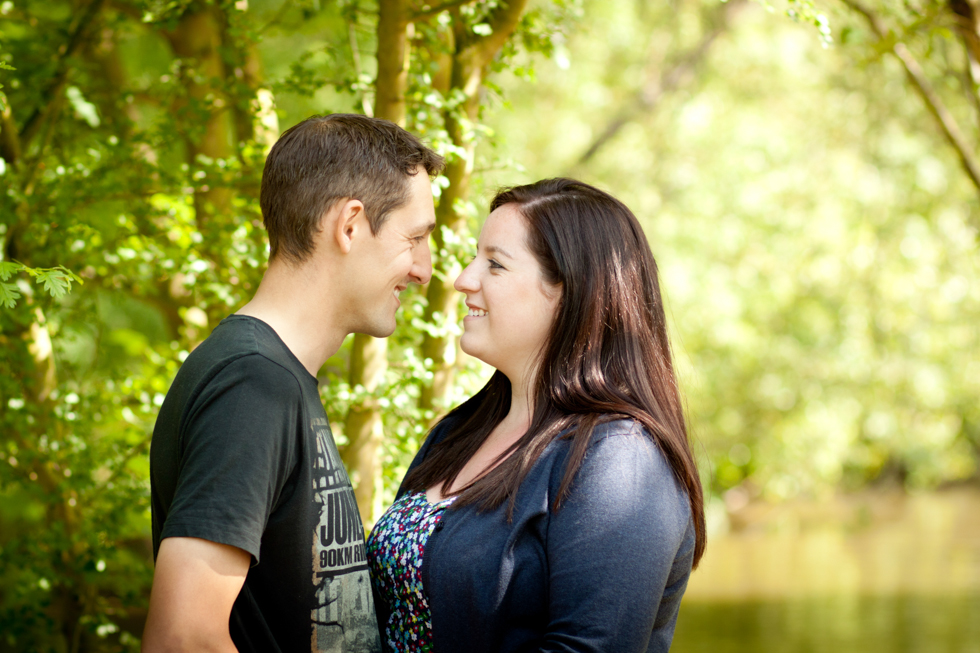 Where are some good locations to have the shoot?
Oxford is a beautiful city for an Engagement Shoot; it is full of amazing buildings, parks and woodlands which make for an amazing backdrop.
Usually, I ask my couples if there is a specific location they have in mind for their shoot which is special to them, for example the place where they first met, where they first kissed, where they were proposed to. If you don't have anywhere in particular in mind, I am more than happy to recommend a few locations for you.
Some of my favourite locations for shoots are as follows:
Oxford city itself. There are some amazingly beautiful buildings in the city, think cobbled streets, old buildings, the Bridge of Sighs, and old stone walls with gorgeous ivy growing up it and let's not forget the wonderful randomness of the Covered Market.
The Abbey Meadows in Abingdon. There are some small ruins here which make for a lovely backdrop as well as lots of other areas for nice images.
Christchurch Meadows in Oxford is another amazing location; this is situated next to the Botanical Gardens.
The University Parks is another lovely location.
Hinksey Park in Oxford.
Milton Hill House have some amazing gardens with a lot of beautiful features, this is also a great location.
South Park in Oxford has amazing views over the city; this is particularly amazing just before sunset.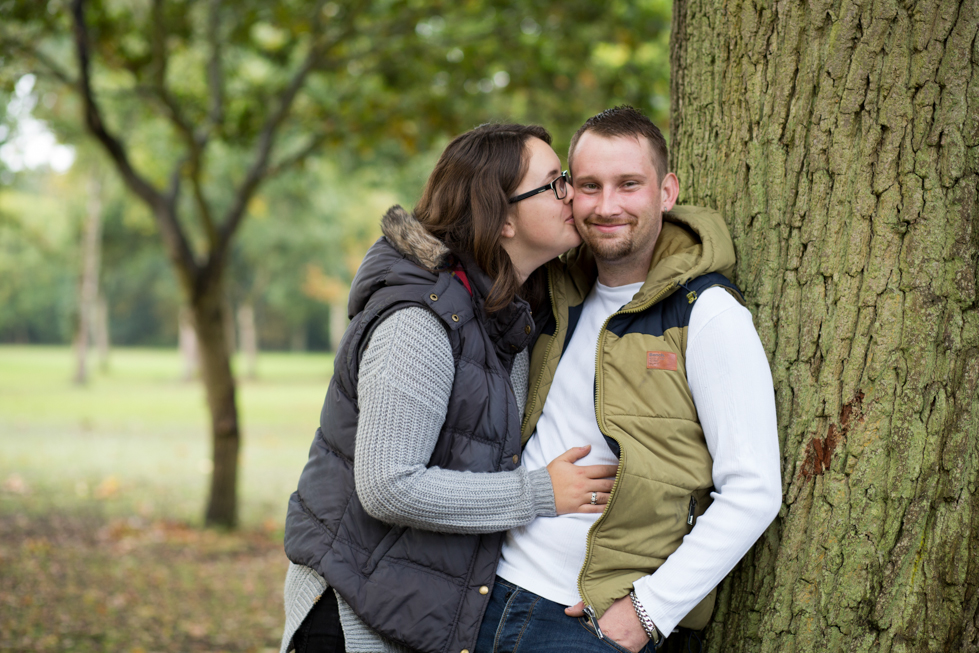 How do I pose for an Engagement Shoot?
I have a lot of couples that get in touch and mention that they aren't good in front of a camera, or that they feel awkward and don't know how to pose.
This is completely understandable and a worry that most people tend to have. It's natural to be nervous about posing in front of someone you don't know a great deal, but my main advice is – don't worry! I am here to guide you through the shoot and help with any poses. The aim is to relax, and have fun throughout the session.
I like to keep my Engagement Shoots as natural looking as possible, but I also love to have my couples personalities shining through, so any ideas that you have whilst we are walking around the location of the shoot, I want to hear about it.

Should I bring anything with me to the shoot?
Since this is the UK, I always recommend that people bring a coat as it could be the most amazing weather in the world, and then absolutely pour down with rain! But besides that…
PROPS!
Do you have any items in particular that mean something to you? If not don't worry, here are a few ideas of fun things you can bring along (some things I already have!):
Chalk Boards/signs – I have some heart shaped chalk boards already, but if you have any specific ones that you would like to bring, feel free.
'LOVE' blocks – this is basically four wooden blocks that spell 'LOVE' when held in the right order…obviously
A Picnic blanket – Not only is this great if you sit on the grass and don't want to get your clothes dirty, but it also looks lovely in photographs.
A Picnic! – Why not go one step further and have a full on picnic, complete with champagne and strawberries mmm.
Moustaches/Lips on sticks – I use these for my Studio but they go down a treat at Engagement Shoots too!
Helium Balloons – any type of balloons look great on a shoot. One nice thing to do is that when you are finished with them on the shoot, you can tie a message on to the string and let it go afterwards
An Antique Car – Okay so this one obviously only works in certain locations, but looks great when it's possible.

What time is best for an Engagement Shoot?
Generally the best time for an Engagement Shoot is an hour before sunset, the light is beautiful around this time and photographers tend to call it 'The Golden Hour'.
I will normally try and schedule the shoot for an hour and a half – 2 hours before sunset to ensure that we have enough time with regards to light.
Don't worry if you are unable to have the shoot at this sort of time, an Engagement Shoot can be done at any time, it's just that the light tends to be harsher during the middle of the day.
—————————————————————————————————————————————-
I hope this helps to answer the main information on Engagement Shoots, just remember to have fun, enjoy the time with your fiancé, and relax

If you have any other questions please do get in touch and I would be happy to help!
Sharmaine x